MultiScatter 1.627 for 3ds Max
Info:
MultiScatter is a plug-in for 3ds max which works with V-Ray, Mental Ray, Corona and Octane rendering systems. It is possible to create complicated scenes with a huge amount of objects easy and quickly with the aid of this plug-in.
Usually scenes in 3ds max with a great amount of even identical objects take a lot of space on HDD, consumes a lot of time for loading, and it is very hard to work with. MultiScatter is created to solve these problems. The scene containing 500 000 identical objects created with 3ds max 2008 occupies 1400Mb of HDD space. Now, if it is created with MultiScatter and still containing the same 500 000 objects the scene can take just 250Kb.

The most exciting feature of MultiScatter is a quick generation of an array of objects right before rendering. Those very 500 000 objects are created in only 2 seconds before rendering. Another outstanding MultiScatter ability is uploading and downloading from VRayProxy memory if needed (as and when necessary). This allows the application of polygon models without missing productivity and capacity of RAM.

Animated objects support and animated VRayProxy support allows creating huge amounts of animated objects. Now with MultiScatter it is possible to create the whole forest of wind-shaken woods.

The support of 64-bit systems and multi core processing allows MultiScatter to create and render, for example, forest or even a city in a blink of an eye.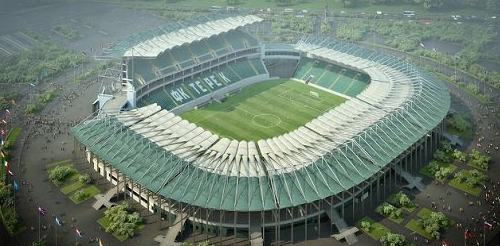 Features:
Capability of creating huge amount of objects in array (hundreds of thousands and millions)
Quick rendertime generation of objects with optimized RAM management
Random transformations (scale, rotation) of objects in array
Distribution of objects based on bitmaps or procedural maps
Scaling of objects based on bitmaps or procedural maps
Realtime viewport preview of objects placement
Different types of viewport preview of objects
Special procedural map the MultiScatterTexture
64-bit support
Download