DesignToolBox
Info:
DesignToolbox is a collection of tools designed to accelerate and simplify basic modeling tasks of architectural, urban or interior scenes tools: Standard transformations by reference, like the ones usually found in more precise work oriented applications; Fast measurements, speed up positioning of reference coordinates and workplanes. It also includes some other useful tools for quickly apply and manipulate uvw maps, for paneling simple surfaces; plus some others useful time saver tools.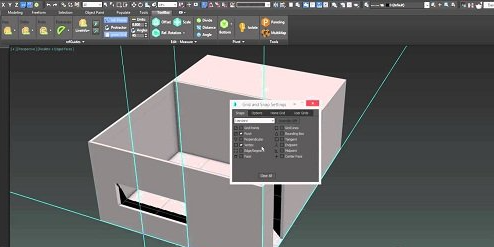 Features:
Transform
Precise CAD-like transforms.
Measure
Inquiry dimensions, areas…
Construct
Spatial reference objects.
Replicate
Match properties, replace nodes with a few clicks.
Clone
Interactive arrays, Make patterns & distribute elements.
Modify
Merge and detach geometry with a single click. Stamp features over a mesh…
Organize & manage
Work faster with layers and manage node visibility. Isolate objects in local space; Nested isolation…
Preparing the scene
Review cameras and different output sizes faster, Set up batch render views with fewer clicks. Replace all the scene materials with a few clicks
Utilities
Apply edit and randomize UVW modifiers on multiple objects at the same time, detail furniture cabinets, and more useful utilities.
Download